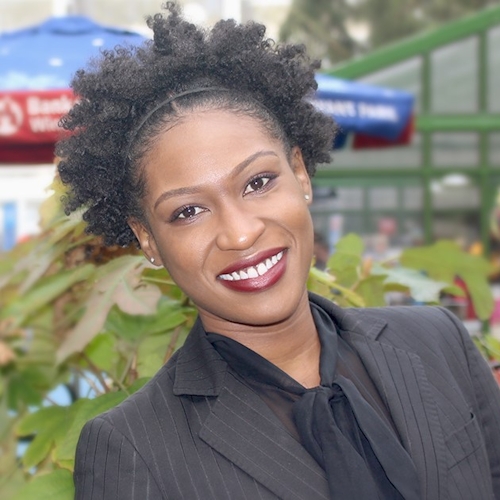 Kharin Anderson
Licensed Real Estate Salesperson
Verified reviews- Working with Kharin!

Office: 1-(929) 203-0737
Email: Kharin@crosstown.nyc

*Google Review
5 Star Rating
Daniel Graham
9/27/2019
Kharin Anderson was great from the first meeting, she knew the area and was absolutely fantastic! Chairina who helped me with my paperwork literally established a whole relationship with my guarantors, great help. Thanks to Crosstown for this smooth and quick process.

*Google Review
5 Star Rating
Abdur Rehman
9/13/2019
Great experience with Kharin. Super responsive and professional but most importantly honest. Totally a gem of a broker!

*Google Review
5 Star Rating
Maryann S.
5/19/2019
I highly recommend using Crosstown Apartment for your search. Kharin and Jada are an incredible team and helped me find my perfect apartment! They are very honest, and work very quickly to help you find exactly what you want. Apartment searching can be very overwhelming but having this great team by my side made the entire process so much easier!

*Google Review
5 Star Rating
Dan Crary
4/4/2019
Kharin was one of the kindest, most professional agents I've ever worked with. 5 years in the city, and too many open houses and listings to count, I've down the apartment hunt in this town. It suck, but it's a hell of a lot better with Kharin. She is a rare gem in this shady, frustrating hustle to find housing.
When you go to find your next place, ask for Kharin Anderson. You can thank me later.

*Google Review
5 Star Rating
Emily Wang
4/3/2019
I worked with Kharin Anderson and she was extremely helpful and responsive throughout the entire process. Thank you!

*Google Review
5 Star Rating
Micheal Kareev
4/1/2019
Had a great experience when looking for a bigger apartment in Manhattan. I was working with Kharin Anderson who went above and beyond, seamlessly adapted to my ever-changing requirements (from a 1bd to a 2bd, from Two Bridges to East Village, etc.), kept me updated during the process, and was very fun to work with.

*Google Review
5 Star Rating
Brian Jany
3/29/2019
Very professional agency. Thank you to Kharin Anderson for her pertinent and very reactive help!